Peptides are one of the most well-used and well-loved ingredients in anti-aging skincare. But what exactly do these ingredients do, and how can you incorporate them into your skincare routine? Today, we're looking into the science behind peptides, and how brands like Hydropeptide are utilizing them in their formulations. So without further adieu, let's get started!
Treat Your Skin Like A Pro
Our team of geneticists and estheticians formulate using cutting edge skincare techniques and clinically proven ingredients tested in treatment rooms around the globe.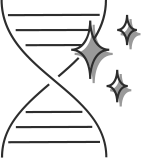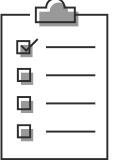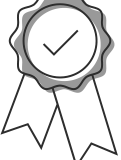 PREFERRED BY PROFESSIONALS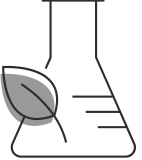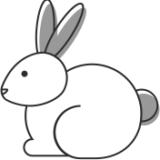 Behind the Brand
Hydropeptide is a cosmeceutical brand that focuses specifically on using peptides, epigenetic principles and sensory experience to guide their cosmetic formulations. But what are epigenetics? According to the Brand, the entire range of Hydropeptide products has been formulated, thanks to their team of geneticists, to work with your unique genes and the science of epigenetics to improve skin at a cellular level. The brand offers a full range of skincare, facial treatments and body care products. All of these products are designed to leave the skin feeling plump, smooth and radiant both after the first use as well as with continued application. Hydropeptide is also very passionate about the role of an esthetician in creating the perfect skincare routine to suit your needs, so they've decided their product range to be used in conjunction with regular visits to an esthetician or dermatologist.
THE POWER OF OUR PEPTIDE'S
HydroPeptide® leads the industry in harnessing the power of peptides to deliver unparalleled anti-ageing results. Our unique combinations of encapsulated peptides strengthen your skin's foundation and allow your skin to reach its youthful potential.
OUR VLR TECHNOLOGY
HydroPeptide® is the leader in anti-ageing skin care with our proprietary VLR technology; using the correct Variety of peptides at clinical Levels with continuous Repetition for superior anti-ageing results. By replacing harsh and less effective ingredients with peptides researched to address wrinkles, discolouration, blemishes and other skin care concerns, HydroPeptide® is the new standard in anti-ageing skin care.
Our scientists relentlessly analyse the safest and most effective anti-ageing ingredients. Our technologically advanced blending method builds strong synergistic sequences that deliver unprecedented health care benefits to your skin.

OUR RETAIL ASSORTMENT
HydroPeptide® is more than your anti-ageing authority – our customisable regimens go a step further to offer safe and corrective benefits to a variety of skin types and concerns including even the most sensitive and acne-prone complexions. Our products help women and men achieve and maintain their most youthful and beautiful skin. The HydroPeptide® retail assortment is comprised of five micro-collections:Anti-Wrinkle, Anti-Wrinkle + Sensitive, Anti-Wrinkle + Clarify, Targeted Solutions + Body Therapeutics. 
HydroPeptide® cares about giving clients the ultimate anti-ageing experience during and after their treatment by avoiding harmful ingredients. The majority of HydroPeptide® products are free of sulfates, gluten, phenoxyethanol, propylene glycol, pegs, and artificial fragrances. All of our products are paraben, phthalate and cruelty free.